At The High Falls Cafe, we have been family owned and operated since 2005.
Our chef/owner is a graduate of The Culinary Institute of America.
We are a scratch kitchen, 90% of our products are made on premise.
Our focus is on freshly prepared meals as you order them. ENJOY!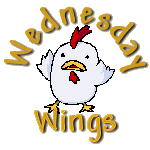 50 cent Wings & $10 Pasta
Winter Hours
Kitchen
Closed On Monday & Tuesday
Wednesday - Saturday 11:30 am to 9pm
10pm on music nights
Sunday 9am-2:45 pm
Bar open at least until 10pm on weekdays and 11pm on weekends closes at bartenders discretion!
Valentine's Singer Showcase
Sunday at Noon
Reservations are Needed!